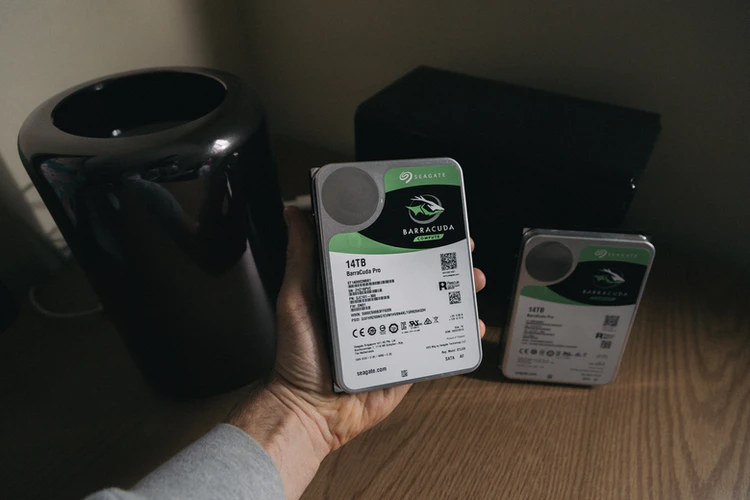 Accidents don't have any fixed time or date. It can happen anywhere and at any time. And, it might be possible that due to human fault or due to a system crash, you might lose your important files and photos. But, fortunately, we have some free data recovery tools that will help you to deal with that situation.
Before we proceed with the topic, You must understand what this data recovery tool is. Well, it is software that retrieves lost data or important files from any medium. The user might have accidentally deleted the files, or due to a virus attack the users could not find the files, or it might be some other reason. This application will scan the storage medium to find the files. Over here, we will deal with some free data recovery software.
List of Recommended 20 Free Data Recovery Tools
You will find many free data recovery software that will help you to deal with this situation. Files that have been deleted accidentally might be still present on the hard drive. According to the Smart Data Recovery team, using the recovery application, you can recover them. But, if you want 100% accuracy, then seek help from professionals only.
Now, let's go through the list below:
1. Orion File Recovery
This data recovery tool comes with the easiest and flexible user accessibility. This application will help you to recover the lost or deleted files easily. You can also retrieve any particular files of your will, and you can also easily use the scan results. Even this tool is used to erase the files you don't want on your system. This recovery tool is compatible with Windows 8 and only with newer versions. This will help you a lot to recover the files and images.
2. Disk Drill
This is one of the most powerful data recovery software. It has been developed by Cleverflies and has the ability to scan both external and internal storage devices. Some of the best features of this application are its user-friendly function and built-in software that will help you to retrieve your files and documents in an easy process.
Other features like fast scan, with stop and resume option, and 500MB free version recovers. This tool can be the best choice for you. It is compatible with Windows OS and also with the latest version. In Mac, it is compatible with OS 10.8.5 along with the new version.
3. EaseUS Data Recovery Wizard
EaseUS has designed it, and it hasn't failed to impress its users. This is one of the most reliable data recovery tools and can also retrieve large files from all kinds of storage devices.
The files can be recovered from virus attacks, accidentally deleted files, hard drive damage etc. It has up to 2GB of data for the free version of data, both for Windows and Mac. Also, the application has three editions for Windows and two for macOS. Both Quick Scan and Deep Scan are provided; thus, it is worth investing your time.
4. Stellar Data Recovery Tool
You can use this software very smoothly, and within three steps, you can recover the data along with 1 GB of free version data. It is best used for consumers and business purposes. You can also retrieve videos from mobile, surveillance etc. Even photos, videos and audio can be recovered from any medium.
This tool is workable both on iPhone and iPad; along with that, this tool supports 5 languages. You will get a list of files to retrieve, from where you can also delete any particular files you don't want. This application is quite popular with data recovery Dubai.
5. AnyRecover
This recovery tool is available both in the paid and free versions. This software will help you to recover data from any situation like disk damage, virus attack, accidentally lost files etc. Also, it is compatible with various other devices. There are some advanced features given, like it can perform emptied recycle bin recovery, raw partition recovery, external device data recovery, and lost partition recovery.
It is in harmony with all types of storage devices and even has the preview option. Both Mac OS and Windows OS are compatible with this software. Also, it has a pro version that you can check out.
6. iBeesoft tool
You can use this software on Windows, Mac, iPhone etc. This tool can mainly recover the deleted data and lost data from desktops, USB flash drives, etc. It can help you to solve the problem very easily and smoothly. The software has a unique feature — it can scan the results according to type, path and time and will also give you a preview before recovery. And, from any medium, you can go with the storage process. This is one of the most powerful data recovery software with different data recovery functions. And, you won't regret investing in this software.
7. Wondershare Recoverit tool
This tool has been in action since 2003 and has more than 5 million users. It is said to be used for a professional solution designed by Recoverit. This tool recovers deeply hidden videos by using licensed recovery technology. Even it can repair different formats of video files and multiple videos at the same time. Before recovery, it will also show you previews and will only take three to four days to complete the task.
8. Aiseesoft Data Recovery
This software helps to recover data from lost or deleted files and from every medium. It is an all-in-one solution where you can get what you want, no matter how you have lost your data. One of the best features is its powerful search, through which you can recover files fast and easily.
Memory cards, computers, laptops etc., are the supported devices to recover data. The scanning process is also very quick; thus, you can also use the Deep Scan feature. No matter which situation you are in, this tool will definitely help you.
9. TogetherShare
This tool is very reliable and is mainly designed for business purposes. With this software, you can recover documents, photos, videos etc. Some of the best features are that it supports HDD, SSD USB drive etc. It does not matter whether the data is lost due to malware, human error or system crash. The system can be used in Windows, Mac, iPhone as well. Therefore, it is a very powerful software that has proven to be very helpful.
10. Undelete 360
This software helps users to retrieve files from digital cameras, recycle bins, computers, flash drives etc. It functions both in file recovery, as well as folder recovery. One of the amazing features is that it can retrieve files from the delete command line. It can recover those files that are deleted by applications and also that are deleted permanently. You can say that it is freeware and used to recover files and folders.
11. Recuva
Recuva is another free data recovery software. The users can handle it smoothly, and it also has some amazing features. It can recover files from a hard drive, USB drive, memory card, disc. You can use Recuva to retrieve files from your iPod, and the steps are very easy. Other features are the portable option, wizard walkthrough and are functional on Windows.
12. Puran File Recovery
The tool is mainly for home use and is quite a better recovery tool that is capable of scanning. One of the best features is that it has the ability to identify more files. So, you can try this once. It also has the ability to recover every data format and works quite well with windows.
13. Ultimate boot CD
It is a package of a number of tools that helps in recovering deleted data. The tools also have a text-based menu that helps to run whichever tool you want. It can run on the latest version system and USB. To use this recovery, you need to have some experience with computers as they contain some powerful features.
14. Photo rec
It is one of the best open-source data recovery tools that can run on any system. It mainly focuses on the deleted files and can recover 300 file format families. Thus, if you want a tool particularly for deleted files, then you can go with this software. This is another freeware app and only performs recovery in read-only mode.
15. R-Studio
The R-Studio is one of the best commercial data recovery tools. And, it can run best on Windows, Mac and Linux. Its main focus was for professional purposes, but now it is accessible to anyone. Some features are — it can retrieve data from local and removable disks, also with client machines.
16. Data Rescue
This data recovery tool is said to be an advanced software from Prosoft Engineering. More than billions of people have benefited from this recovery tool. This will help you to retrieve lost or deleted files. Some of the unique features are — it has the ability to create boot disk drives and cloning. Many users have reviewed that different file types also support this tool. Thus, it is flexible enough to recover any type of file. Even the new hex previewer is also an exciting feature.
17. UnDeleteMyFiles Pro
Many experts recommend this data recovery software. This tool is compatible with Windows and also has several extra disk tools. It is completely free and also has some amazing features, like freeware. And, there is no paid version. Moreover, the users also give positive reviews after using this data recovery tool.
18. Glary Undelete
This tool has a flexible user interface, and you can recover files from a hard drive, USB drive as well as memory card, even from any other removable media. The scan result will be presented in Windows Explorer and also shows the successful file recovery report. There is no portable version, so you need to install this tool on the system. It is even compatible with Windows and all the latest versions.
19. Active File Recovery
This software is easy to use and very efficient to recover deleted or lost files. It will also recover damaged or reformatted volumes. The tool is compatible with different systems and has the ability to recover damaged RAID data. The file organiser, along with the preview reorganised process, is also there. Some of the features are user-defined file signature, recovering damaged partition, and compatibility with Windows OS.
20. SoftPerfect File Recovery
The recovery tool is completely free and can recover files that are deleted accidentally from SD card, floppy disk, hard drive etc. The tool presents the scan for individual files and supports all file systems. You can select the files that are important and that you want to recover. It is also compatible with Windows OS and the newer versions.
Conclusion……
So, these are some 20 data recovery tools that you can use to recover files, videos, audio etc. The tools have been chosen on the basis of popularity, their flexibility, the advanced features, and the user's review. If you are searching for recovery tools, then you will come across a lot of software. But, here we have selected some of the best ones for you, to reduce your effort and time.