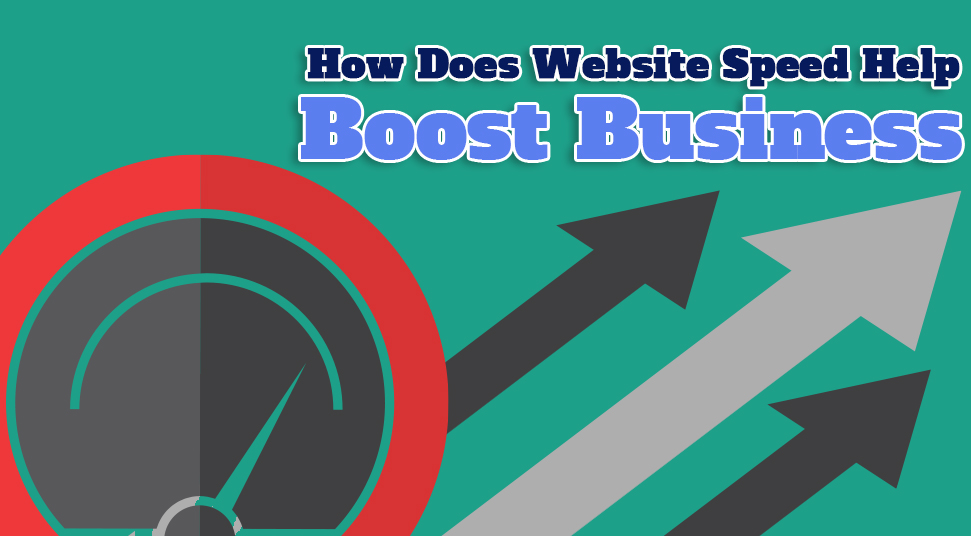 A website is a must if you want to grow a business in this digital platform. This is because by creating an actionable website, you can grab a considerable amount of public attention with time. Website speed is one of the main factors that can make your website more engaging to the public.
Statistical records say that 47% of the world population desires a website which would open within less than two seconds. Nearly 40% of them leaves the site if it is a slow loading website and takes more than three seconds to open.
This article will help you to know how the speed of your website will help to grow your business to a great extent. Apart from that, it will describe the methods of WordPress website development as well.
6 Ways to Grow Your Website Speed to Promote Your Business on a Largescale:
Website performance optimization is the focal point of technologically superior website designs. It is the primary factor of delivering a breakthrough for modern online businesses.
Unimpressive website performance always deteriorates an online business, as people leave sites whenever it takes a longer time to open. Slow-loading websites raise frustrations in the visitors' minds.
There are mainly six different methods which will help you to increase the speed of your website to serve your customers to the best.
In the following section, you will get to know the six different paths to improve your website's speed along with deep technical details.
1. Acquire Faster Websites to Allure SEO
Google is the world's prime search engine. It leads the visitor a positive internet browsing experience every time. Even if you are putting a lot of efforts for your website optimization, it will be of no use if your website is slow.
Since faster websites and search engine is interdependent, the faster websites always appear at the top in the search results. All professional SEOs keep this fact in mind that faster websites are key to the success of digital marketing.
You have to keep a record of loading speed of your site and apply every possible technique to make it faster. If your site is fast enough, it may appear among the first 5 results of Google search result.
2. Obtain a Larger Section of Satisfied Customers 
The modern business world believes that customer satisfaction is the most necessary thing in business. A business will never expand if it is unable to fulfill a customer's demand on time. High website speed helps the visitors to get their desired results more easily.
Surfing the website becomes easier as different webpages open in no time make the visitors stay more on the site. They will gain patience to go through product details, read the given content and perform a quicker online transaction through your website.
Also, a good website is always the first option for the customer. He or she may also recommend going through your business website if he or she is satisfied with the services.
3. Seize Genuine Reviews
Suppose you are buying a product on Amazon. Before hitting on the 'Buy now' button, you should definitely go through the product details as well as visit the 'Ratings and Reviews' section. This section helps you to know if the product is satisfying to other customers.
Make sure to purchase the product which is well-rated. Same is the case for your business website. If your website has a good rating and maximum positive reviews, you are going to attract more customers to your website without a second thought.
Negative reviews can be there if your services are not proper or you are selling any faulty product. This automatically reduces your customers to a great level. But on the other hand, you can have a bunch of positive reviews if your website is expeditious. Make sure to have a faster website to get positive reviews.
4. Update Content Management System (CMS) on a Regular Basis
You should update the content Management System (CMS) on time, whether it is WordPress or any other CMS.
Sticking to your old version of CMS is completely fine but to maintain your website properly, updating your CMS is very necessary. Updating CMS reduces compatibility issues. 
Updating CMS can also save your money, strengthen your security and even provide some special features for a better experience.
5. Supercharge Your Site with CDN (Content Delivery Network)
 Content delivery network (CDN) is the major support of the Internet in charge of content delivery. While reading a news article online, shopping online or watching YouTube videos, you always interact with CDNs on a regular basis (knowingly or unknowingly).
It is a geographically distributed server that works collectively to deliver fast internet content. Also, it allows the quick transmission of JavaScript files, images, HTML pages, videos, and other internet contents. Maximum traffic is served with CDN these days for its faster growth. 
A properly configurated CDN can protect websites from DDoS (Distributed Data of Service) attack. Following that, a faster website indicates increased traffic which results in visible growth of the business.
6. Use a Premium Web Hosting
Web hosting is the activity which provides storage space and access to your websites. It is the spine of your website which helps in generating more traffic. Following that, it also provides faster loading to an individual among millions of visitors. 
You should keep in mind that if the user is running websites on a single host like Bluehost then the introduction of Virtual Private Server (VPS) and Managed WordPress hosting is also mandatory. 
Some other examples of web hosting are WP Engine, Siteground, Media Temple and more.
Summing-up
If you follow these given methods to improve your website speed, you will surely be able to grow your business to a global level. 
Fast loading websites are the base of a stable and growth intended business through the Internet.
Therefore, increase your website speed and take your online business to a leading position with more customers. As the speed of the website is money for a successful business online.